Dr Justus Apffelstaedt
Dr Apffelstaedt practices and consults on both breast and thyroid/parathyroid health in Windhoek, Namibia. Consultations take place at the Paramount Healthcare Centre (PHCC) and Surgery at Lady Pohamba Private Hospital (LPPH) in Windhoek. Surgery with immediate reconstruction is currently done in Cape Town.
Dr Apffelstaedt' s scheduled visits to Windhoek in 2021 are:
23 – 25 February
16 – 18 March
13 – 15 April
18 – 20 May
22 – 24 June
12 – 14 July
10 – 12 August
07 – 09 September
28 – 30 September
26 – 28 October
23 – 25 November
Dr Apffelstaedt offers the following services in Windhoek, Namibia:
Breast Health
Breast health services encompass breast health management as well as breast disease treatment and management. This includes:
Clinical examination, management of benign breast concerns, breast cancer risk assessment, breast cancer diagnosis, breast cancer treatment and management (including breast cancer follow-ups), male breast cancer and independent second opinions.
Thyroid Health
Thyroid health services encompass comprehensive thyroid health management including:
Clinical examination, thyroid health assessment, management of thyroid nodules or enlargement of the thyroid gland, thyroid cancer surgery and multidisciplinary clinic, surgical treatment of hyperthyroidism and assessment of familial risk of thyroid cancer.
Parathyroid Health
Parathyroid health services encompass comprehensive parathyroid health management including:
Clinical examination, assessment of parathyroid function, surgical therapy for primary, secondary and tertiary hyperparathyroidism and minimally invasive hyperparathyroidism.
Genetic counselling and testing:
Dr Apffelstaedt offers genetic counselling and testing for patients who have a family history of breast and ovarian cancers. If you are related to a known gene carrier and have some concerns about your own disposition, please feel free to schedule an appointment.
To book an appointment with Dr Apffelstaedt in Windhoek, please call Charlene Louw at PHCC on +264 (0)61 287 1125 or the Paramount Healthcare Centre reception +264 (0)61 287 1103.
If you would like to speak to the Cape Town office, call +27 21 930 2662.
COVID-19 measures in place
Dr Apffelstaedt provides an essential service and is available to see and treat patients during this time. There are stringent safety measures in place. He does not attend to patients with general or respiratory complaints, which minimises any risk of COVID-19 contact.
Plastic surgeon partner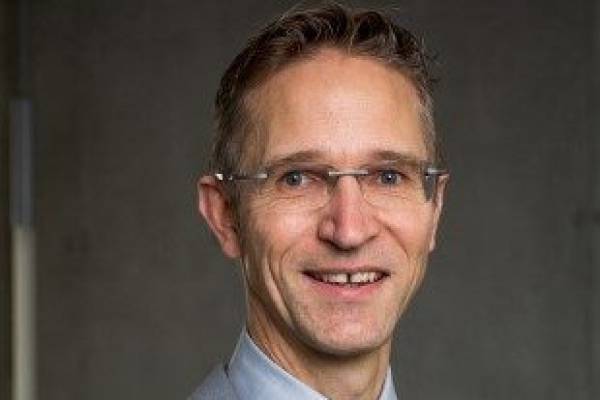 We have a professional working relationship with Dr Alexander Zühlke for reconstructive surgeries. Dr Zühlke is a member of the South African and German Association of Plastic Surgeons and a Fellow of the European Board of Plastic Reconstructive and Aesthetic Surgery (EBOPRAS). Dr Zühlke is a consultant in the division of Plastic and Reconstructive surgery at Tygerberg Hospital - University of Stellenbosch University and has been the acting head over many years.
In the news
Dr Apffelstaedt is regularly featured in media and selected press clippings are uploaded to the website under News and Events. Some of these clippings are featured below.
You can also follow Dr Apffelstaedt on Facebook and Instagram.
Republikein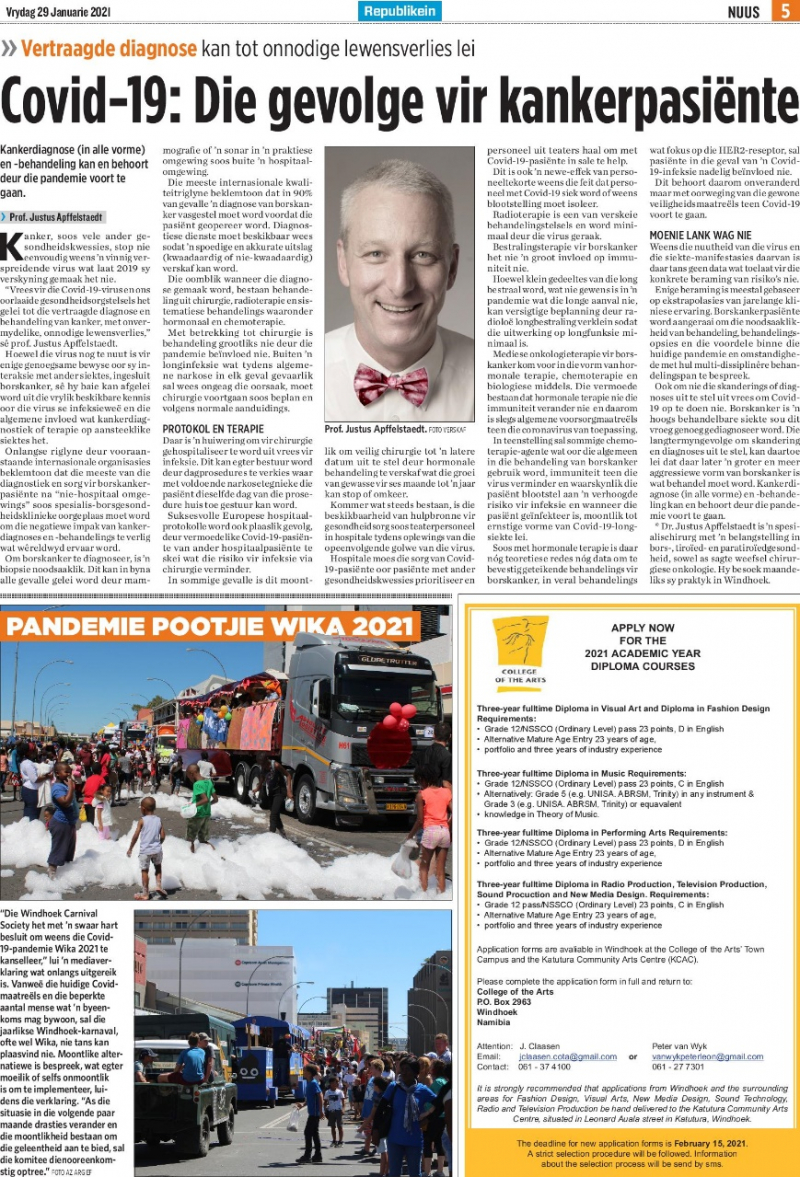 The Voice of the Cape
Voice of the Cape spoke to Dr Apffelstaedt on Monday, 1st February about breast cancer in general and the specific negative effects of the pandemic on breast cancer diagnoses and breast health management.
Expresso

Dr Apffelstaedt spoke to Expresso on the 2nd February about breast cancer during Covid-19. They speak about treatment and diagnosis during pandemic situations, as well as the vaccination and whether to worry about taking it whilst being treated for cancer.
Eagle FM Namibia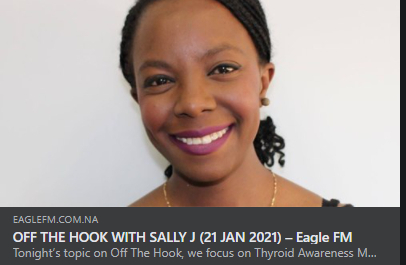 Sally J spoke to Dr Apffelstaedt about thyoid health on 21st January.
Africa Good Morning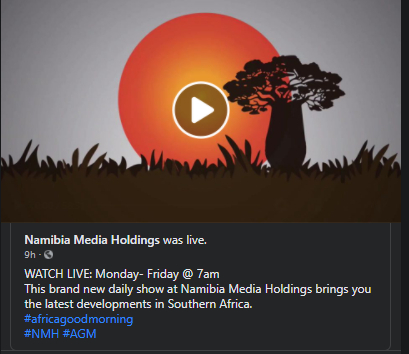 Streamed live on Facebook on 4 th February, Dr Apffelstaedt spoke to the Africa Good Morning crew about the importance of continuously screening for Cancer despite the pandemic.