The physiotherapists providing services within the Centre are privileged to consist of a highly qualified team who enthusiastically offer individual as well as group classes for hermi-, tetra and paraplegics in a well-equipped rehabilitation facility.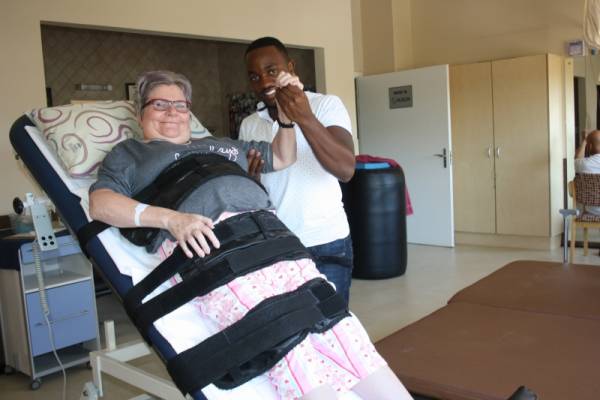 Services offered, apart from the normal physiotherapy includes the establishment of neuro developmental therapy programs and assessing of appropriate home therapy programs for neurological conditions. Cerebral palsy and children & adults with brain damage are treated within the Center. Hydrotherapy for geriatric patients in a heated indoor pool is also available.
Normal physio therapy services i.e. chest, spinal, orthopedic and post-operative conditions are treated within the Center once the patient is admitted and in close coordination with attending Dr's.