Beautiful skin is created and maintained from the inside out. The right diet and supplements combined with simple lifestyle changes can keep your skin healthy at any age.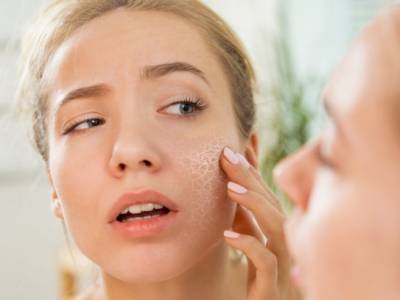 If your skin is tight or scaly, and you're looking for something to improve its condition, try supplementing with sources of essential fatty acid. Evening primrose oil, is a good source of GLA (gammalinolenic acid), which promotes healthy growth of skin, hair and nails. You won't see immediate results from this treatment, but in six to eight weeks you'll begin to notice positive changes.
If dry skin is getting to you, try finding natural relief in calendula - from petals of the ornamental "pot marigold" flower. Available in tinctures, oil, lotions and creams, look for products with at least 10 percent extract of Calendula officinalis. A gentle, effective remedy is to wash the skin with a diluted solution of tincture.
You can also apply ready-to-use calendula skin products or oil directly on irritated areas. Calendula can safely be used for skin irritations, rashes (including nappy rash), eczema, acne and minor burns.